26/12/2017
RELEASE
[Stress explosion] We launched "ZETTAI JOSHI SONTAKU SASERU Bowling" application on Google Play.
【[Stress explosion] We launched "ZETTAI JOSHI SONTAKU SASERU Bowling" application on Google Play.
~ Stress diverging bowling application to contemporary society people to endure unreasonable unreasonableness ~


NEXT-SYSTEM Co., Ltd. launched distribution on Google Play from December 26, 2017 (Tue), 2017 Tuesday, for an exhilarating bowling game "Bowling to make absolute bosses frustrating" to make bosses more bored.

The meaning of the word "SONTAKU" which was also chosen for the buzzword award in 2017 is "to infer the partner's feelings."

This application is SONTAKU making boss or junior by bowling made for the purpose of stress relief of contemporary workers who can endure the boss's unreasonableness and cling to the junior's rough phase.

Originally, the base was developed for the purpose of our company's new employee training, but Fujita's representative director of Fujita said, "Because it's been a big deal", it gained momentum and made it into an application.

It is an ideal way of playing our idea of ​​thinking about making bowling alert by bowling while reminding boss and juniors who really bother the people who survive contemporary society and clearing our daily depression a little.

Will it be possible for the boss and juniors to be frustrated "SONTAKU spirit is too short" to appear in the game?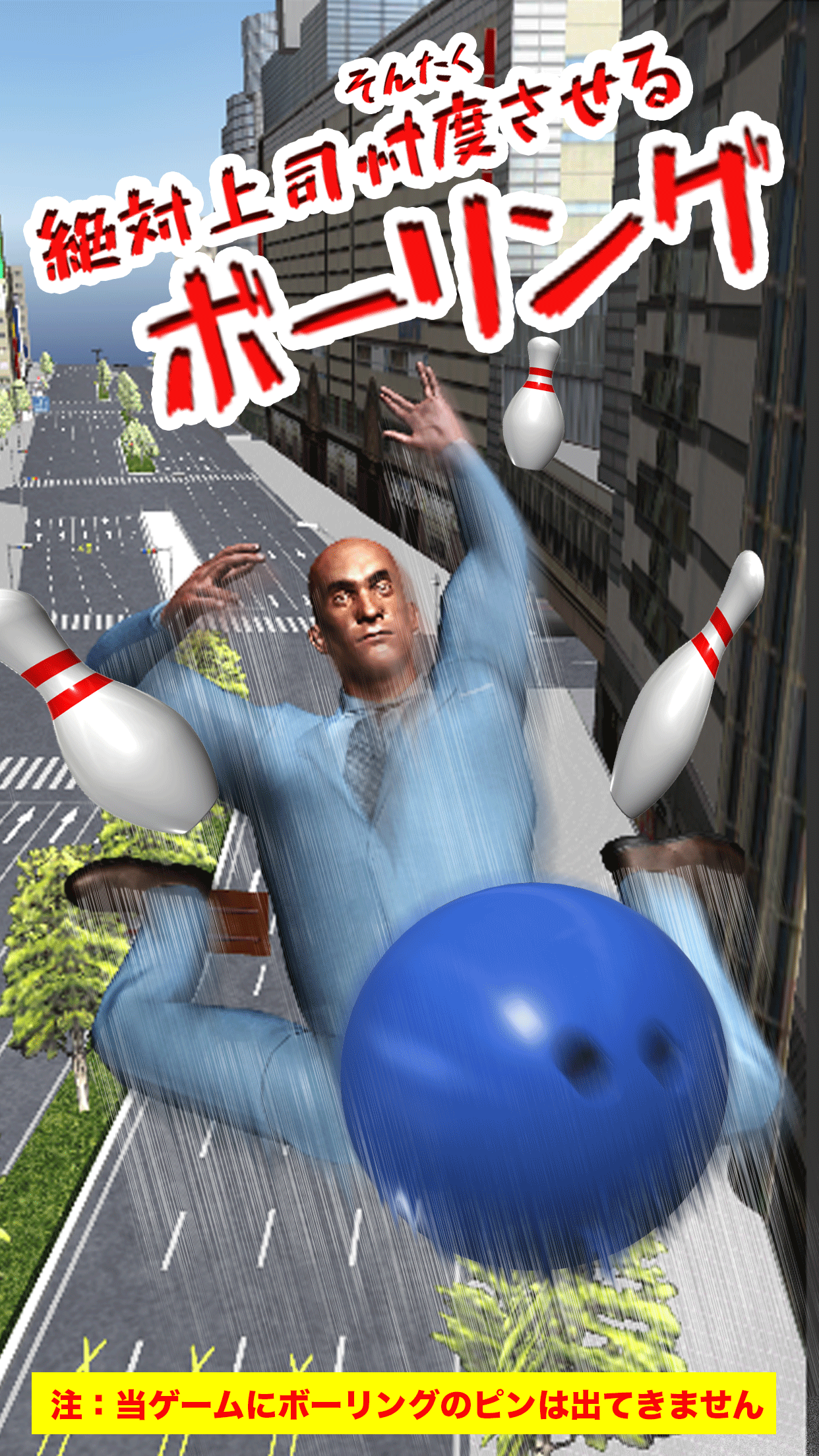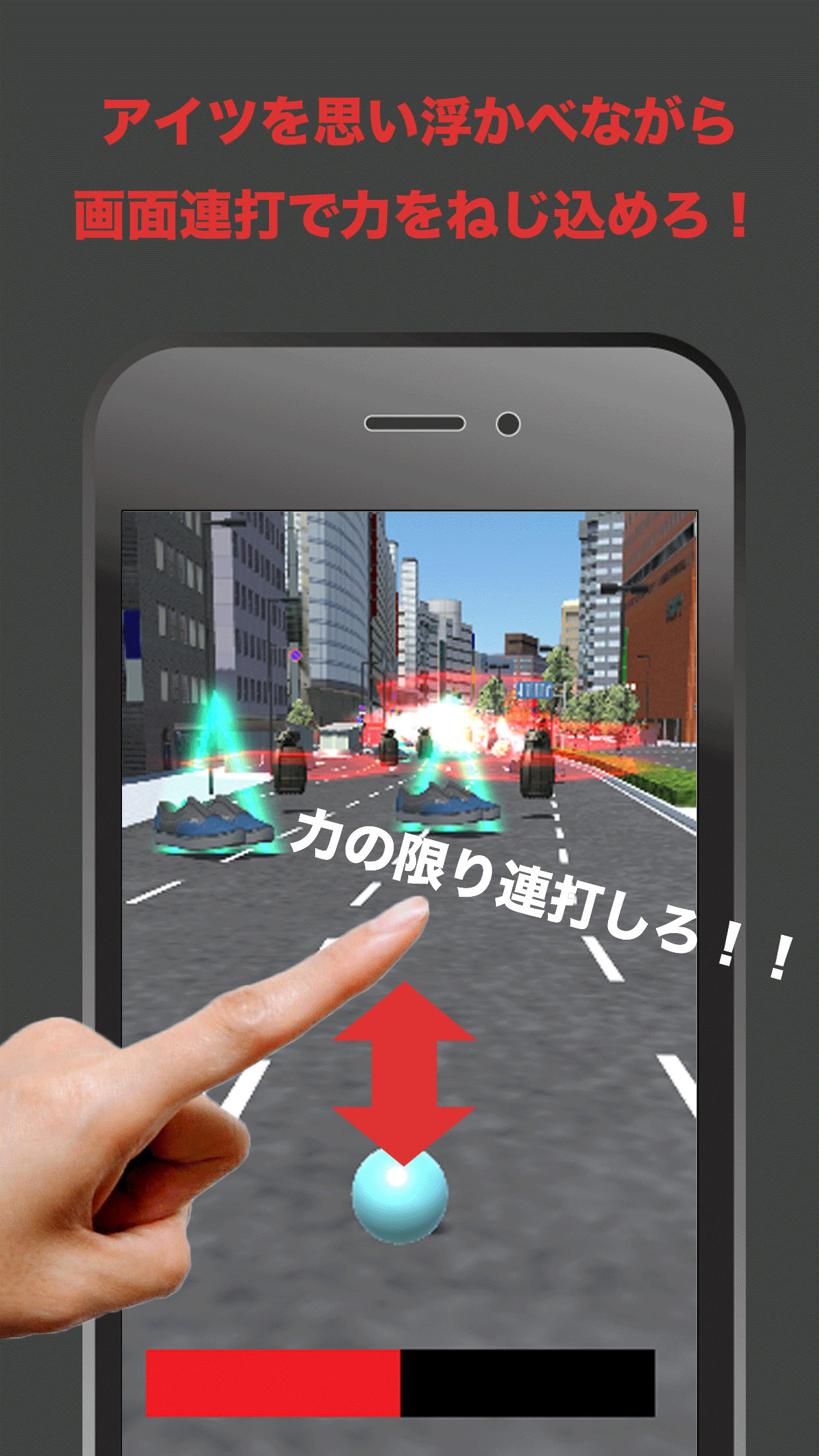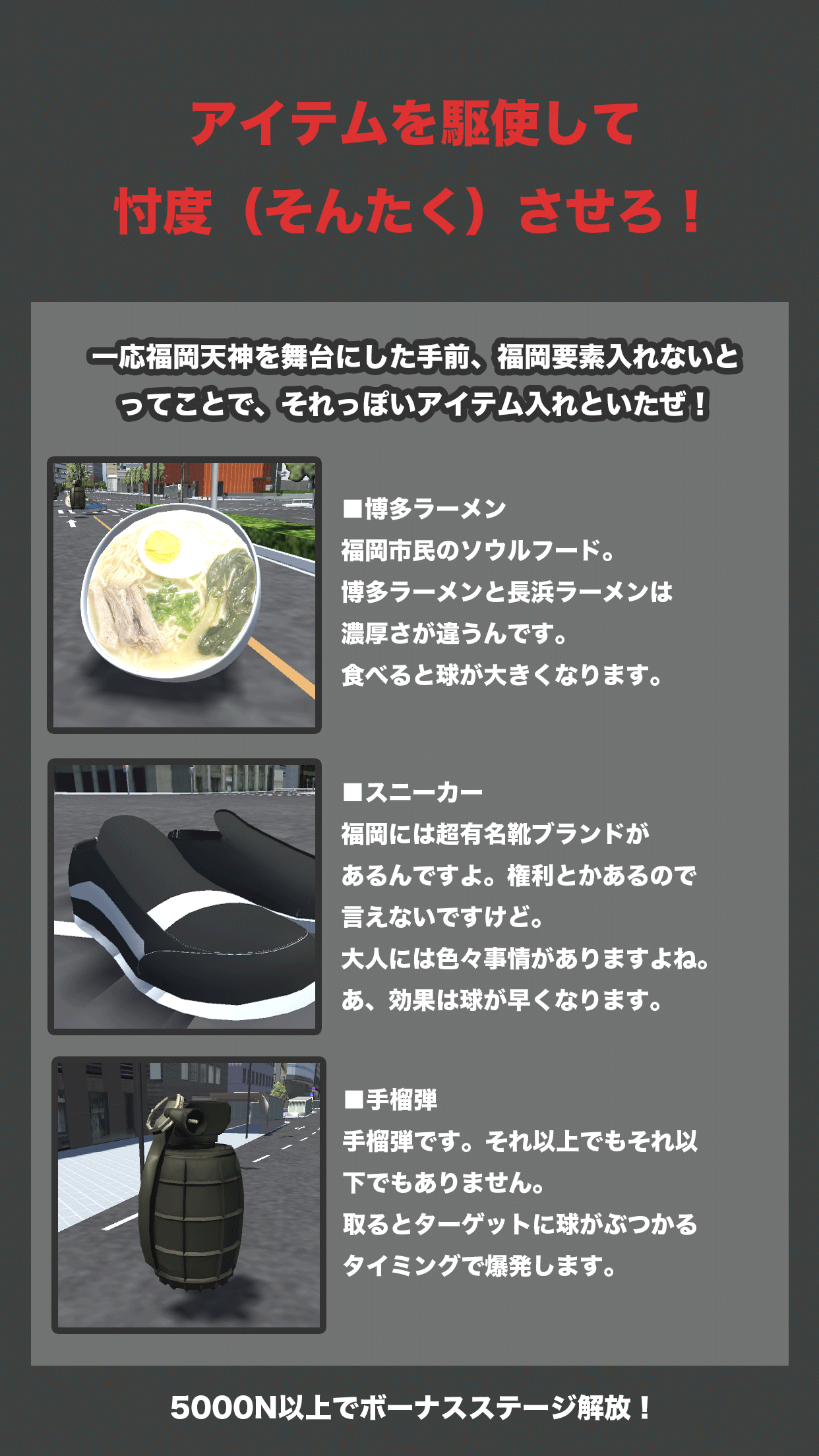 ■ How to play "ZETTAI JOSHI SONTAKU SASERU Bowling"
1) Choose the character you want to stop.
2) Decide the direction of the ball you want to skip by sliding your finger.
3) Tap the ball to adjust the strength to throw.
* The bonus stage of the character cleared at 5000 N or more will be released.

■ Appearance character
・ISHIKI TAKAO
 → Do not ask questions that you do not understand, act acting on unexpectedly, unmonitated self-confident monster junior
・KAKONO EIKOU
 → "My era is ~" is a habit and has been possessed by the glory of the past Party Pipot sales manager
・IRUDAKE MUDARO
 → Human being strictly sweet to himself, failure of his subordinates is failure of his subordinates, his hands are his own. Coarse garbage manager who will make everything confusing in the business we entered

■ Item
The stage is Fukuoka Tenjin Japan.
・Hakata Ramen: The ball becomes bigger
・Sneakers: Speed of balls will be faster
・Grenade: Explode at the timing when the ball hits the target

■ Download page (Google Play)
https://play.google.com/store/apps/details?id=com.next_system.bowling

■ "ZETTAI JOSHI SONTAKU SASERU Bowling" Outline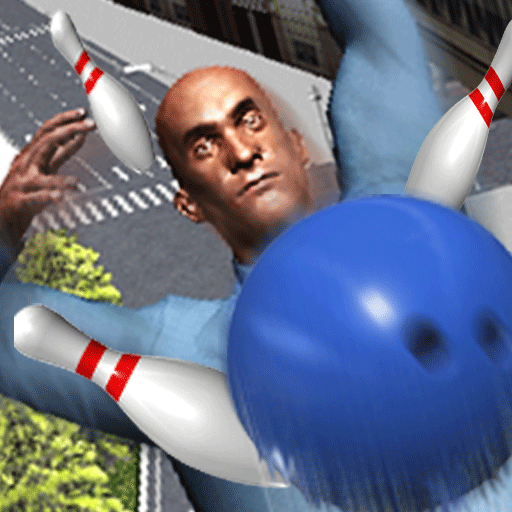 Application name: ZETTAI JOSHI SONTAKU SASERU Bowling
Genre: Simulation
Price: Free
Supported OS: Android 5.0 or higher
Google Play  URL:https://play.google.com/store/apps/details?id=com.next_system.bowling
Twitter:https://twitter.com/next_kinesys