Suspension of Handling of Inquiries to Overseas Business and Emails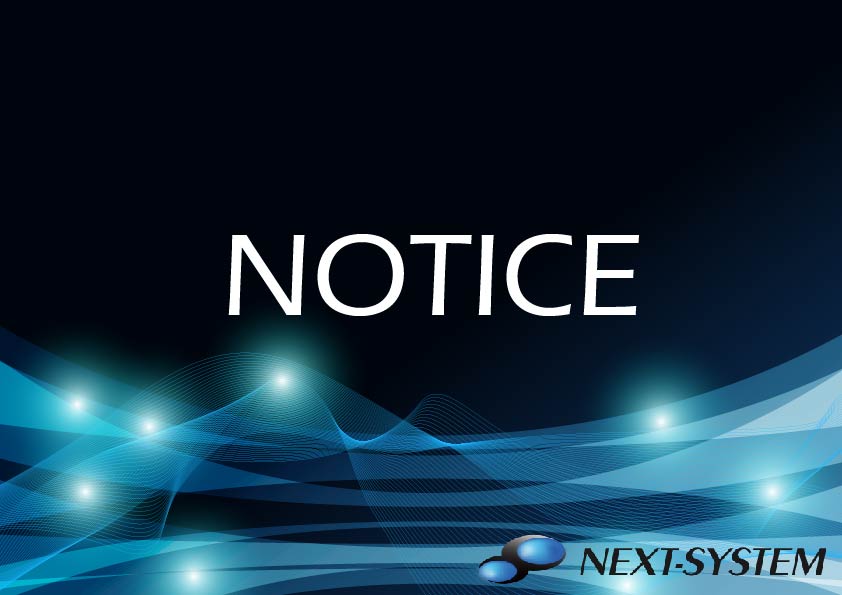 Thank you for your continued support of NEXT-SYSTEM!
We are currently unable to respond to inquiries as our overseas operation is in preparation. All responses to inquiries and e-mails will be suspended from Tuesday, 27 December, 2022 (Japan time). We will announce on our website when our overseas operation and handling of inquiries will be resumed.
We apologize for any inconveniences caused.
Thank you for your kind understanding and cooperation.
The NEXT-SYSTEM Team