2022 Summer Vacation Notice (August 11 – 16)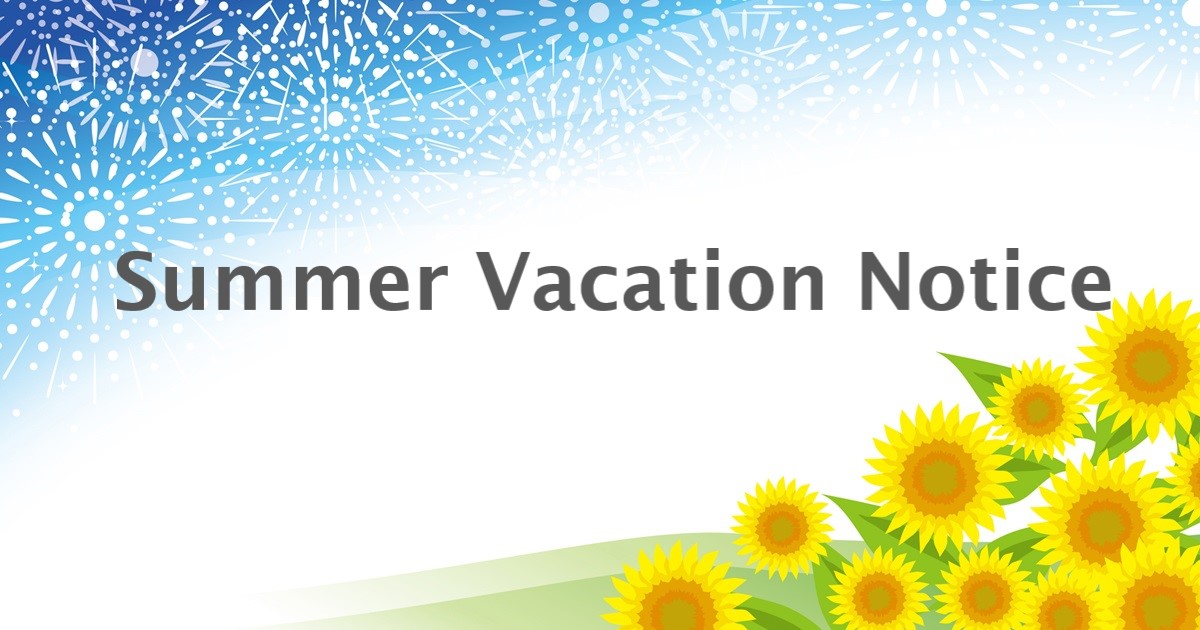 Thank you for your continued support of NEXT-SYSTEM!
Please note that we will be closed for summer vacation during the following period:
Thursday, August 11, 2022 – Tuesday, August 16, 2022 (Japan Time)
Any emails or inquiries made via our website forms during this period will be attended to starting Wednesday, August 17, 2022.
We apologize for any inconveniences caused.
Thank you for your kind understanding and cooperation.
The NEXT-SYSTEM Team